You can't get there from here.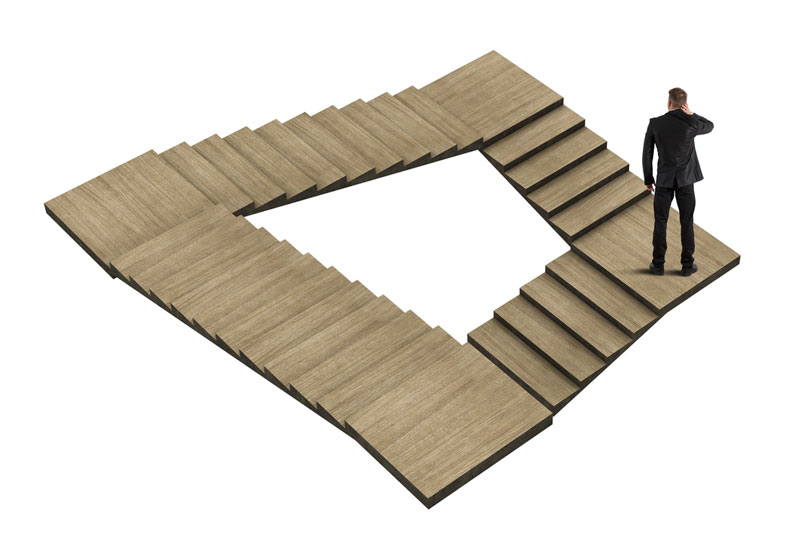 "52% of business people claim they are solving their own technology needs. 76% of IT leaders say they'd like to be more involved in setting company direction. 30% of CIOs blame reactive project requests for late delivery and scope creep. 82% of CEOs claim that IT could be playing a more strategic role." -Jill Dyché, The New IT, How Technology Leaders Are Enabling Business Strategy in the Digital Age
Where does that leave you?
Whether you are a CEO, CFO, CIO, CMO, COO, LBO executive or any other business leader with a serious stake in business outcomes, aligning technology with internal processes, customers, and supply chain partners is at the same time your most perplexing problem and greatest opportunity. But making the shift to a modern digital enterprise isn't so easy. Where do you begin? How do you prioritize what gets done when? Who has the experience and skill set to champion the transition? How will you create a workable, accurate business case that unifies a diverse organization with sometimes competing interests?
Technology Value Rationalization (TVR™) is the solution. TVR is a methodical process where the value of IT solutions is carefully modeled and assessed relative to the value it produces toward achieving corporate goals and objectives. Just 20% of senior business leaders think their organizations do a good job of aligning resources —human, capital, technological—to support strategic priorities. ACLIVITI developed the APEX™ Technology Value Rationalization framework to ensure you don't fall into that category.
Let us help you annihilate
the consumption gap.
You invest substantial time, energy, and capital—both human and financial— in Information Technology. Yet the features and functionality of that technology are far more than the business can fully utilize.
Moreover, legacy IT entails a high degree of complexity that exhausts your budget and monopolizes staff time operating and maintaining the core system.
TVR conducted by ACLIVITI helps you proactively, confidently, and quickly eradicate that consumption gap with single-minded focus on improving business outcomes across diverse operating units and functions.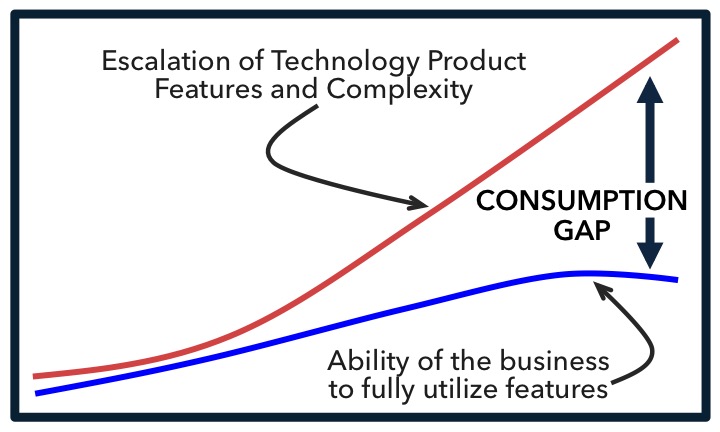 SOURCE: Consumption Economics, The New Rules of Tech, Wood, J.B., Todd Hewlin, and Thomas Lah, page 6.
Making things simple isn't easy. But it pays.
For example, consider the real and tangible value SD-WAN delivers compared to WAN.
The average enterprise with 250 branch locations can save a little more than $800,000 over a three-year period. That represents a cost reduction of 65%. [see Gartner table]
While the process is exhausting, tedious, and requires an intimate knowledge of how to get where you're going—you don't have to go it alone. And the path is not uncharted. ACLIVITI has helped a variety of enterprise organizations efficiently make the transformation from legacy to As-a-Service. We will help you too. Which is why we say: "You have the vision—we do the math."